Free Short Story: A Dream Girl, Burning
Surviving the Storm
Hiya!
I hope everyone is feeling okay, and adapting to life in our new pandemic world.
One bright thing that has come out of this misery is the sheer number of creatives banding together, sharing work, resources, tips - anything to ensure we survive with hope and creativity.
After all, without art, dance, music, literature and joy, humanity is just a biological machine, grinding away in the name of more money.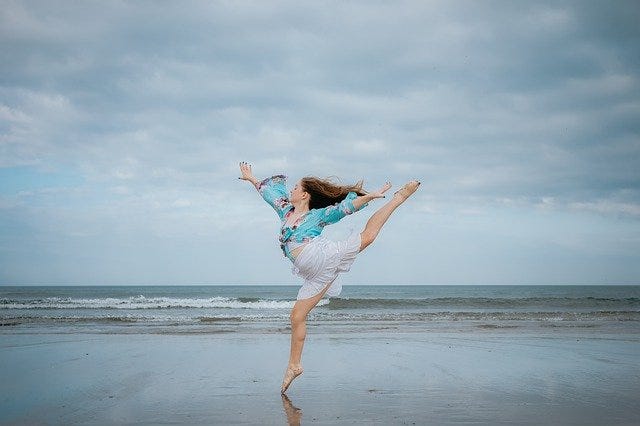 Image by inno kurnia from Pixabay
There's a wee bit of a delay on the Wednesday Bites, thanks to a certain virus.
They are in production, and if you're a creative who'd like to take part, just email me (cat@cathellisen.com) and tell me about yourself. Use the subject line WEDNESDAY BITES, with your name and profession.
Now, onto your free short story.
This one is part of my collection of retellings of folk and fairy tales, set in the Muse-verse. It's a world where all of humanity has been wiped out by an alien invasion, and the dead are returning as scraps of mismatched memory. The few true humans who survived are called Muses, and they have access to all of humanity's lost creativity in a place called the Hypnagog. The aliens fashion themselves as fairies, and eat the dead.
Um, enjoy?!
Aisling rolled into the city-state of New Hope after she died, like so many feebs do. New Hope is the big one; the original city of cities, pulled out of darkness and force-blossomed. A seed that flowered in black soil. New Hope with its endless rains and storms, the lightning towers, the rivers and bridges, the glassy little crocodiles with long narrow jaws. A city full of screaming. A rage city, incandescent.
She had no brother, no father, no sister, no mother. She was a planula drifting through the immensity of the Inbetween, until she found New Hope and latched onto it, grew her polyp-self from the shreds of memories. Grew into Aisling, who was a vision thing, a dream of burning.
She had a job working for Sister Thorn and Sister Needle, who were not sisters. They ran a lodging house called the Spindle, near the infamous Joy Street, on the Dun Wynd. It was in the warren of jumbled streets that knotted around the imperious Court hill, its walls tugged and skewed by the pull of the Court Tower high above. Usually, though, the Spindle was more or less three stories tall, with round red windows and narrow doors that led to narrow rooms to narrower doors to narrower rooms.
It was a doss house for new-rolled feebs, a place where the angels of Forty-Seven could dump lost souls. Aisling had not been taken under the angels' dark wings and into their saccharine-dusted heaven. She was lucky enough to have a contract with the Spindle itself, cleaning the rooms and the kitchen, sweeping out hearths and scrubbing the black oily pots until she was as black and oily herself, an ash and cinders girl with ragged broken nails and filthy hair.
Divers Peoples come back from the dead in all shapes and sorts, and Aisling had returned as the sun sometimes. Every twenty-eight days she cycled between burning fierce and bright as a falling star, then dimming until she was pale and soft as ash.
Sisters Thorn and Needle paid her in food and lodging. No credits here for a girl who blinded people one week out of four, and had to be kept underground when she was Burning.
It was a Dimming Thursday, nearing the week of cinders, and Aisling was on her knees in the front parlour, sweeping dust from the corners. Outside the rain fell. Outside the rain always fell, while at the dining room table Sister Thorn went through her credits book, counting out the lodging house funds. She muttered as she totted up the sums, her breath a crackling of autumnal leaves.
"Girl," Sister Thorn said, without looking up from her notes. She made a correction with gall ink and the scratch of her nib against the paper grated in Aisling's head like dead branches on glass. "Come here. I need light."
Careful not to sigh, Aisling packed her dustpan and brush in the cleaning bucket, and went to stand at Sister Thorn's side. A Dimming week meant that Aisling cast only a faint glow, heatless and pale. It illuminated the table and Sister Thorn in her velvet chair. Leaves fell from Thorn's hair, leaving little drifts of gold and brown around her feet.
Sister Thorn had risen from the Inbetween as briar and bramble and haw, her hands prickly as teasels. After death, her spite had been all that was left of her, the thing that brought her back to herself. Thorn scratched at her columns of numbers, while Aisling stood lamp post still, staring at the pictures on the wall. Cameo silhouettes of relatives who had never existed. Paintings of cats playing Nain Jaune. Around her feet, Sister Thorn's vines curled, catching at her ankles, leaving them raw and blistered.
A sharp rapping sounded at the front door, and Sister Thorn hissed in irritation. She waved at Aisling to go answer. It was too late for refugees, and residents knew better than to use the door knocker and stir Thorn or Needle's bitter rages.
The thing at the door was squat as a toad, but not human. It had been assembled from bits and pieces in a thoughtless jumble. From the laboured breathing, and the smell of decay, it had not been intended to live out the evening. The thing bubbled a greeting, and held out a lobster claw, proffering a gold-edged envelope.
Aisling took it gingerly.
The creature nodded, and departed, dripping ichor and gobbets of flesh as it went.
"Give that here, girl." A thin hand swiped the invitation out of Aisling's fingers. Sister Needle was a stretched-out thing, so tall and narrow as to be nearly sexless. A Cyclopean eye stared from her forehead. It was a beautiful eye, limpid, liquid, a startling shade of near violet blue. It was the eye of a movie star; glamorous, long-lashed.
Aisling followed Sister Needle through to the room where Thorn was still jabbing at her wayward figures. Thorn paused to look up as Needle entered with the envelope held out before her like a rare prize.
"What is that, sister sweet?"
"A letter from the court." Needle turned the large envelope over to display the wax seal of the New Hope Court, the dahlia stamped in deep as scarification into bloodied skin.
"Well, open it." Sister Thorn set down her nib and waited as Needle sliced one long fingernail under the wax seal. It broke, scattering on the floor in jewelled pieces, before melting away to nothingness. The paper crackled under her fingers, and the single eye scanned slowly. "It is an invitation."
"An invitation!" Thorn stood, hand held out. "For what, for what?"
"There is to be a Harvest Ball, and we are invited." Instead of handing the invitation over, Needle pressed it to her buttoned bosom, and sighed. "All this time in their shadow, and now finally! We have been Invited."
"We shall need new dresses," Thorn snapped. "New shoes. When is it?"
"Saturday next." Needle turned her eye on Aisling, who had been waiting quietly behind her. "So you can't go."
"Too true," Sister Thorn said gleefully. "You'll be Burning."
"Not til Sunday," Aisling said softly, but the sisters had already turned their backs on her, and were discussing the finer details of tailors and shoemakers and milliners. It was a rare honour to be invited by the Court Prince to any affair. A rare and dangerous honour. Court favour was a gamble - it could pay off well for the sisters and mean their slow and joyous deaths, on bended knee, whipped into love. A good way to die.
A refusal to attend was a greater risk. No-one wanted the Court thinking them rebels and revolutionaries.
***
The two weeks passed in a flurry of needle and thread, leather and feather. Aisling quietly dimmed to cinder, and then to ash. She gathered the cast-off scraps and the oddments of material, the discarded glass beads, the dropped sequins, and at night, when the sisters slept, she stitched.
Silvery pale, soft and silent, Aisling watched the sisters spend Ash Saturday primped and corsetted, their dresses falling just so, their skins oiled and painted, their hair woven and pruned. She watched them leave for the Court Tower in a hired carriage pulled by six ibex-men with sweeping horns and dagger hooves.
When they were gone, Aisling dressed in her gown of scraps and sequins, and her shiny glass-beaded slippers, her glass-beaded mask, brightened her ash-skin with paint and powder, and walked to the Court Tower.
It was a terrible, wonderful thing - like all Court Towers. It straddled worlds and times and spaces, skewering the city around it like a magnet thrust into ferrofluid. The streets leading up to the court hill twisted and writhed, their gutters thick with fallen paper lanterns and the battered corpses of winged locust-people. The little long-jawed crocodiles, white as new snow, had come up out of the canals to snap at the dying things, and they watched Aisling pass, their amethyst eyes bright in the gloaming.
Boiling rain sluiced the blood from the streets, washing the detritus down into the storm drains. Between the raindrops, the Court glittered, and the thrum and whistle of music settled into Aisling's bones. The urge to dance rose as she drew closer. It was an agony of need, her feet spinning out hops and skitters as she came to the gates. Her hand reaching for the stars, head thrown back.
She danced through the curlicue gates, through the throngs, and into the bright shining hall.
The court was heaving. It breathed like an animal in pain, ribs cracking as the dancers stamped and turned. Masses of Divers Peoples from all across New Hope had crammed into the Court Tower, desperate for their chance to be plucked by the prince. Even Aisling felt it - a surge of desire, sweet and sour as biting into a plum, the skin split under teeth.
The need to be eaten.
The only open space was around a man as beautiful as the sun. The Prince, choosing his harvest. He went from throng to throng, kissed the fingers of his guests. The floor was a glitter spray of silver and gold and blood, and the walls were mirrored. Clocks ticked from every corner and cranny, counting out the harvest seconds. In this shining jungle, the Prince hunted.
Aisling watched him move. A sinuous, delicious grace, like watching a tiger walk between sugar cane, purring at the deer that worshipped him. He paused for a moment before a gaggle of women, whose fans fluttered, whose throats pulsed, and Aisling drew back. There among them stood Thorn and Needle, waiting for their turn to be tasted, to be judged.
She made her way to a darkened corner, hidden, skin twitching from the music. The crowd kept at their skip and caper, though a few had already fallen, and the dancers waltzed over their comrade corpses. Aisling took a drink from the table and let the ice kiss of it sear her throat, her tongue. This was madness, a tiny thought flickered in her brain. Madness. We have come here to be eaten. We are pigs begging to be made into bacon, all of us pretending it is an honour.
It was the Burning. It drew nearer with each passing tick of the clocks, and brought with it a fierce anger. A clean and powerful rage. A Burning Aisling was not one which wished to be made into feast meat. Before the thought could grow roots and anchor itself, it was swept away by the arrival of a face so perfect it had no right to exist.
"A dance, stranger," said the prince, and Aisling felt her hand reach out to his, felt her feet move in compass points, her skirt flare and flicker as she was turned and spun. The Prince's grip was burning cold, focusing a pleasure-pain through her palm, up her wrist. It moved fast as poison through her, snaring her heart in its implacable grip.
"Why a mask?" The prince leaned closer. Close enough that Asling could see the flicker points of his teeth, could fall into the black madness of his eyes, that she could smell the blood and honey, the meat and cinnamon. "Are you hiding from me?"
"Not from you," Aisling said, and let him tip her back, let him taste the sweat on her neck. He licked along the pulse point, and it was perfect agony.
Aisling fell.
She was still dreaming of being eaten when the Court clocks struck their first chimes, and the Burning poured out of her heart, fanning flames along the pathways of veins.
She pulled out of the prince's grasp. She was letting him choose her. A visceral terror-rage swamped all her thoughts. And for a moment she saw the thing behind the Prince's perfect face. A leech-thing, a horror-thing, a tentacled, hag-fish-jawed thing.
She turned, and she ran.
She ran between the throngs of things that thought they were still human, she ran through the high arches of the Court doors, through the wet gardens and the steaming rains, through the choke of warped need as the Court pulled at her. Down she ran, down, down the coiled marble steps. Down the hillsides of New Hope.
As she ran, Aisling burned. Her shoes fell from her feet, scorched, her dress erupted in flames and around her the midnight streets were lit white, as though a comet were passing.
She ran until she came to the Spindle, and down she went, down, down into the damp and darkness to hide; a small, fallen star.
***
A week out of every month, Aisling passed in a fever of fire. She was used to it by now. She'd always seen it as a curse, some trial she had to endure as punishment for sins she could never remember. Her personal hell after death.
For the first time Aisling knew it as a blessing. Her Burning had saved her from the hooks of the Prince's spell. Her Burning had let her see beneath the veneer, past the glittering court and the silk clothes, past the shadows and mirrors. She'd seen what lay behind the curtain. They would come for her, hunt her down.
She lay curled in a ball, her skin flickering with white flames, and let the poison of the Prince's touch burn out of her.
***
Above her, the Spindle resumed its regular patterns. Thorn and Needle returned from the ball, foul-tempered and resentful. Some witch-girl had come to the Harvest, and enraptured the Prince, had made him see only her, want only her.
"And then run, the good for nothing slut," said Thorn.
"He'll find her," said Needle. "He has the taste of her." She smoothed her hands over her dress, over and over and over, as though trying to rekindle some lost sensation under her skin, or to calm a need. She could still smell the Prince, feel his tongue against her neck. He'd wanted her, she was certain. Her, and not Thorn.
And then that little bitch had to come along. Needle growled. If she found her, she would sew her pretty eyes shut, would stitch her pretty lips into a fine seam. She closed her single eye and dreamed of the Prince's teeth, how they would pierce her own skin, sweet as needles.
"She dropped a shoe," Thorn said. "A slipper beaded with glass. He'll find the one it fits, and then he'll have her."
"Oh will he now," said Needle, and wondered how sharp a knife she would need to cut through bone.
***
She could not stay. When Burning Saturday ended and Dimming Sunday began, and the last of the flames licked away from her body, leaving her bright as a moon, shivering with the pain of her new raw skin, Aisling knew she would have to leave.
The Spindle was very quiet as Aisling tiptoed up the stairs to her room, where she dressed in a shift of lightest spider silk, light enough to barely touch her tender flesh. She could hear no snoring, no muttering. Warily, she crept through the shadows, wondering where Needle and Thorn could be. They usually stayed up late, talking and mending and counting their credits. It was not like them to waste time on sleep when they could be scheming.
She paused at the entrance to the little formal lounge. It was never used, being reserved for guests of the highest order - the kind that would never visit a place like the Spindle - but there was something incongruous about the shape of the shadows, as though a monster lurked there now, and Aisling peered in.
The charnel house smell of blood hit her. Aisling drew back, her hand over her mouth and nose, waiting for the wave of nausea to pass. Only then did the strange shapes in the gloom come into focus. Sisters Thorn and Needle, who had hacked themselves into pieces, their blood coagulating on the carpets, spattered on walls and velvet armchairs.
Aisling swallowed, and closed the door to the Spindle.
There was nowhere in New Hope to run. Court cities were Court cities, and there was no place, no room, no alleyway, no dead end where the Court would not eventually find her. That left only one option, and it was as terrifying as the thought of letting the Prince consume her in a slow, wave of shivering pleasure, hearing her bones snap as she fell deeper in love.
She had to return to the Inbetween.
That place from which all Divers Peoples had come, like fish crawling from a prehistoric sea on new-learned legs, with new-minted memories. The place where all Divers Peoples ended, unrolled and stripped back down to atoms and nothing, if they dared to return.
Not all, Aisling thought.
There were men and women who travelled the Inbetween, wrapped in protective gear and holding themselves together with nothing but rage and fierce hope. They went from town to town, node to node, like bees touching flowers, spreading pollen, ideas, hope. They followed the iron tracks, some said, but even Aisling knew that was untrue. She'd tried, once, years back, to follow the iron road of the trains through the buzzing nightmare world of the Inbetween. They faltered after a few metres, blown back to nothingness.
But that didn't mean there weren't ways across. Some travellers pulled rickshaws and coaches - usually with goods but they had been known to take a passenger or two across. That was how she'd escape. Run until she reached the lightning edges of New Hope, and trust to the Traveller clans.
New Hope's station was near empty when she reached it, barefoot and bloodied, too bright to look at. A few dog-headed girls watched her from the shadows, but though they growled, they kept their distance. Of the Travellers in their distinctive rubbergear and patterned masks, there was no sign.
She couldn't wait here forever, Aisling thought. Eventually, the Prince or one of his underlings would find her. Even now, the dog-girls were staring, hackles raised, as though they knew who she was. Someone would sell her out for cred or the chance to be stripped skin and sinew from bone. This was New Hope, after all.
Aisling sat on the edge of the platform, and looked down at the red iron lines, at the black wood. It seemed so real and permanent here. Perhaps this time if she believed hard enough, the rails would stay, would take her safely on to the next town. She slipped off the concrete edge and winced as she walked across black stones with razor edges. She tore the hem of her dress and wrapped it over her face, the way she'd seen Travellers do, and with the last of the fearless Burning in her veins, she set off into the howling of the Inbetween.
A point of bright desire, Aisling left bloodied prints along the tracks, and the hungry iron woke. Rails hive-humming as the last train in human memory cut through the distant darkness toward her.
Wrapped in the promise of fire, in the protection of iron, Aisling stepped into dreaming and went looking for a soul bright enough to burn away the Fay.
—fin—